| | |
| --- | --- |
| Codes of the South African Armour Corps | |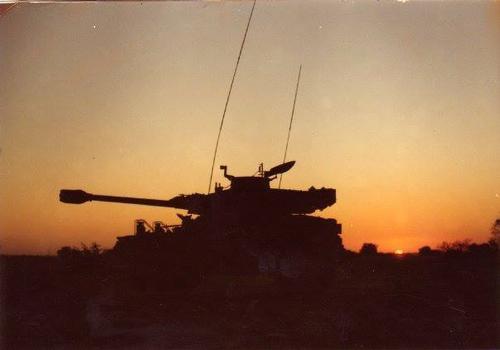 Creed of the Officer Go top

THE CREED OF THE ARMOUR OFFICER

I AM AN OFFICER IN THE ARMY OF THE REPUBLIC OF
SOUTH AFRICA ENTRUSTED TO UPHOLD THE
PRINCIPLES EMBODIED IN THE CONSTITUTION.

I PROMISE TO SERVE MY COUNTRY WITH DIGNITY,
HONOUR, COURAGE AND LOYALTY
IN TIMES OF PEACE AND WAR.
I SHALL EXECUTE MY TASKS AND RESPONSIBILITIES
WITH WILLINGNESS AND PRECISENESS.
I WILL LEAD MY SUBORDINATES BY EXAMPLE
AND ENDEAVOUR TO UPHOLD
THE SPIRIT OF MY PROMISE.

AS A MEMBER OF THE ARMOURED CORPS,
I REALISE AND ACKNOWLEDGE THAT MY STRENGTH
COMES FROM ABOVE AND THAT I WILL FIGHT AND DIE
FOR MY BELOVED SOUTH AFRICA.
I WILL GIVE OF MYSELF UNCONDITIONALLY
IN THE EXECUTION OF MY TASKS FOR GOD,
MY COUNTRY AND MY FELLOW MAN,
AND AS SUCH I WILL ALWAYS ANSWER
TO THE CALL OF MY COUNTRY
THE REPUBLIC OF SOUTH AFRICA


Creed of the Warrant Officer Go top

THE CREED OF THE WARRANT OFFICER

I PLEDGE TO SERVE AND DEFEND MY COUNTRY AND ITS PEOPLE IN
ACCORDANCE WITH THE CONSTITUTION, THE LAW AND THE CODE OF
CONDUCT FOR UNIFORMED MEMBERS

I AS A WARRANT OFFICER AM THE PERSONIFICATION OF AUTHORITY AND
FAIRNESS. I AM AN EXPERT ON MILITARY LIFE, MILITARY TRADITIONS AND
THE CODE OF CONDUCT.

AS A LEADER I HAVE CERTAIN PERSONALITY TRAITS AND ATTRIBUTES,
WHICH SET ME APART FROM THE RANK OF
NON-COMMISSIONED OFFICERS. BY MEANS OF MY COMPETENCE,
EXPERIENCE AND THOROUGH KNOWLEDGE OF MILITARY ACTIVITIES,
I CONSTITUTE THE ALL IMPORTANT LINK
BETWEEN OFFICERS AND OTHER RANKS.

IT IS THEREFORE IMPORTANT TO ME TO BE THE COUNCILOR
OF BOTH THE OFFICERS AND OTHER RANKS.

SEEING THAT, AS WARRANT OFFICER, I AM THE PIVOT
OF THE MILITARY ENVIRONMENT.
I UNDERTAKE TO DO THE FOLLOWING;
PAINSTAKINGLY PURSUE POLICY AND THE CODE OF CONDUCT
AND TO ENSURE THAT OTHERS DO LIKEWISE.
SET THE EXAMPLE, AT ALL LEVELS, IN RESPECT OF DISCIPLINE,
CONDUCT, PUNCTUALITY AND EFFICIENCY

HAVE THE COURAGE OF MY CONVICTIONS AND, AS SUCH,
EXPRESS MY OPINIONS IN A RESPONSIBLE MANNER.

AS ROLE MODEL, TO READILY GIVE ADVICE
TO YOUNG OFFICERS AND OTHER RANKS.
TREAT MY SENIORS WITH DUE DEFERENCE AND OBEY THEM.

I AM NOT ONLY A SOLDIER, BUT ALSO A "WARRANT OFFICER"

Creed of the NCO Go top

THE CREED OF THE NON-COMMISSIONED OFFICER

I SHALL UPHOLD THE CODE OF CONDUCT FOR
UNIFORMED MEMBERS OF THE SANDF.
I PUT MY TRUST IN A HIGHER BEING BY WHOSE TEACHINGS I LIVE
I AM PROUD OF THE CORPS OF NCO'S
AT ALL TIMES I CONDUCT MYSELF SO THAT I AM AN ASSET TO THE CORPS,
THE SANDF AND MY COUNTRY, REGARDLESS OF THE SITUATION IN,
WHICH I FIND MYSELF.
I SHALL NOT USE MY RANK OR POSITION TO ATTAIN PLEASURE,
PRIVILEGES OR PERSONAL SAFETY.

COMPETENCE IS MY WATCH-WORD.
TWO BASIC RESPONSIBILITIES WILL ALWAYS BE UPPERMOST IN MY MIND;
ACCOMPLISHMENT OF MISSION AND THE WELFARE OF MY TEAM
I SHALL STRIVE TO MAINTAIN TACTICAL AND TECHNICAL PROFICIENCY
I AM AWARE OF MY ROLE AS NCO
I SHALL PROVIDE LEADERSHIP
I KNOW MY TEAM AND SHALL ALWAYS PLACE ITS NEEDS BEFORE MY OWN
I WILL COMMUNICATE CONSISTENTLY WITH MY TEAM
AND NEVER LEAVE IT UNINFORMED.
I WILL BE FAIR AND IMPARTIAL WHEN RECOMMENDING
BOTH REWARDS AND PUNISHMENT.

OFFICERS AND WARRANT OFFICERS OF MY UNIT
WILL NOT HAVE TO EXECUTE MY DUTIES
I SHALL EARN THEIR RESPECT AND CONFIDENCE
AS WELL AS THAT OF MY TEAM
I SHALL BE LOYAL TO THOSE WITH WHOM I SERVE,
SENIORS, EQUALS AND SUBORDINATES ALIKE
I SHALL EXERCISE INITIATIVE, BY ACTING APPROPRIATELY
IN THE ABSENCE OF ORDERS
I SHALL NOT COMPROMISE MY INTEGRITY OR MY MORAL COURAGE
I SHALL NOT FORGET, NOR WILL MY COMRADES FORGET,
THAT WE ARE PROFESSIONAL NCO'S –LEADERS IN THE SANDF

NO MEMBER OF THE ARMED FORCES IS MORE PROFESSIONAL THAN I AM.
I AM A NON-COMMISSIONED OFFICER, A LEADER IN THE ARMED FORCES

AS A NCO I REALISE THAT I AM A MEMBER OF A TIME HONOURED CORPS,
KNOWN AS THE "BACKBONE OF THE SANDF".

Code of Honour of the Armour Soldier Go top

CODE OF HONOUR OF THE ARMOUR SOLDIER

AS AN ARMOUR SOLDIER I BELIEVE AND ACKNOWLEDGE
THAT I AM PRIVILEGED TO HAVE AS MY COUNTRY THE
REPUBLIC OF SOUTH AFRICA,
AND ALSO THAT I HAVE A DUTY TOWARDS MYSELF,
MY COUNTRY, MY PEOPLE AND
ABOVE ALL, MY GOD

I PROMISE TO EXECUTE MY TASK WITH LOYALTY,
COURAGE, DIGNITY AND HONOUR,
TO MAINTAIN MY EQUIPMENT TO THE
HIGHEST STATE OF BATTLE WORTHINESS,
TO PURSUE MY TASKS INTELLIGENTLY AND PRECISELY
AND TO MAINTAIN THE HIGHEST STANDARD OF INTEGRITY
IN VICTORY AS WELL AS DEFEAT.
I PROMISE TO BE PROUD OF THAT WHICH IS ACHIEVED,
BUT ALSO TO BE HUMBLE IN VICTORY AND SUCCESS.

I PROMISE NOT TO DISHONOUR THE ARMORED CORPS,
OF WHICH I AM A PROUD MEMBER,
AND TO KINDLY AND SAFEGUARD THE UNITY OF IT
AND TO ABIDE BY THE DECISIONS OF THE CORPS.